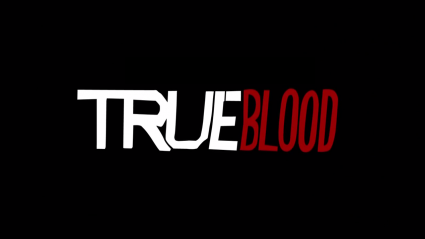 Some of you True Blood fans may be in the know and some may not, but there is a T.B comic series, book four having just been released and all four available to purchase through the HBO True Blood site shop.
Issue 1
Alan Ball's hit HBO series, the sensually sizzling story of the lives and loves of vampires, mind readers, and all manner of creature, comes to comics with IDW Publishing! This six-issue series kicks off in July, and True Blood fans can pre-order exclusively with HBO.com!

In this tantalizing series spinning out of the hit show, blood and sex mix on a hot rainy night at Merlotte's, when Sookie and her friends are trapped by a vengeful spirit who feeds on shame. People die and dirty secrets are revealed as Sookie, Bill, Eric, Sam, Tara, Jason, and Lafayette and are all coerced to dig deep and tell painful memories from their past—those things we all have locked within us that we never tell another living soul!

Bon Temps, Louisiana has never been stranger, or more twisted, than in this story co-plotted by TRUE BLOOD series creator Alan Ball, with a script by David Tischman (Bite Club) and Mariah Huehner, featuring lush art by David Messina.
Issue 2
Trapped inside the mystically-sealed Merlotte's by a soul-sucking spirit, psychic waitress and vampire girlfriend Sookie Stackhouse is forced to reveal her deepest, most shameful secret to save the lives of Bill and her friends. But will Sookie's shame be enough to satisfy the spirit, and does her story hold a surprise clue to the true cause of her parent's death? Our untold tale from the world of HBO's hit vampire series TRUE BLOOD continues. Story by series creator Alan Ball and show writers Elizabeth Finch & Kate Barnow!
Issue 3
Eric's memory of the Inquisition causes a violent reaction among the locals trapped inside Merlotte's. It's another night of great fun for the vile spirit feeding off their raw emotions. But Sam's figured out a way to trick the Trickster, and, with Tara's help, he sets a trap.
Issue 4
Sam's attack on the evil spirit proves deadly for the local population, and it ends with him having to recount his most shameful memory… a secret powerful enough to re-energize the wounded spirit. Outside, Andy and the Sheriff have discovered the dome keeping them all trapped inside Merlotte's, but will they be able to break in before Jason recounts the dirty details his first time? The stormy night in Bon Temps continues, in this original idea by TRUE BLOOD creator Alan Ball.
If that doesn't leave you wanting to purchase them, how about reading the first ten pages from Issue 1 to get a feeler?
Issue one can be bought with four different covers and HBO are currently running an offer. Buy all four covers and get 15% off a t-shirt printed with one of the covers. This is on the US HBO store that ships to the UK, as the comics are not available for the UK store yet. And to kill some time, have a play with these True Blood paper-dolls that artist Andy Swist created!
DON'T FORGET, tickets are still available for the True Blood Convention next weekend!