Since I'm doing a marathon coverage of Hammer Horror films, I thought it would be nice to start with one of the most overlooked films in the collection. The Abominable Snowman was originally a teleplay written by Nigel Kneale for the BBC. Like his Quatermass series, the teleplay was adapted to screen by Hammer and on the strength of the series, had Val Guest as director.
The movie stars Peter Cushing as Dr. John Rollason, a British botanist studying in Tibet who meets an American expedition led by Tom Friend who is played by Forrest Tucker. Friend's expedition wants to include Rollason due to his master climbing ability and his lifelong study of the Yeti, which they are to try to find. Against the pleas of his wife and colleague, he joins the expedition, hoping to gain at least a bit of knowledge on the species existence. As the expedition gets more treacherous, Rollason slowly realizes that Friend isn't really that into knowledge, but is only in it to make a quick buck. It slowly dawns on Rollason that he's stuck working with a huckster outfit. After running from bandits and recklessly wounding the only member who can help track the creatures, they finally shoot a yeti dead. Later on, one of the expedition members accidentaly kills himself and the others are hellbent on believing that the yetis are looking for revenge. Will Rollason be able to make it out alive or will he become prey to the wilds of the Himalayas?
You know, when I watched this movie, I was quickly reminded of Ray Bradbury's short story "The Moon Be Still And Bright". In the story, the final Mars expedition has to fight off a rogue member who is killing everyone to protect the Martian ruins from colonization. In the end, the colonists win. In this movie, it's reversed. The legends win out in the end. Cushing does a great job of showing scientific curiosity annoyed by haphazard hucksterism brought on by Tucker. Both of them bringing conflict is one of the high points of the film. Another high point is the way they build on suspense rather then an actual monster. Even if they were financially strapped, they work with what they had not only with actors, but also with atmosphere into making you believe that there were actual Yetis out there. It was almost Lewton-esque.
Sadly, this movie was overshadowed by the controversial and colorful Curse of Frankenstein, not that it's Curse's fault. It was the more advanced picture, where as Snowman had a feel of a British teleplay on the big screen. It was also very dialoge driven, which doesn't fit some people very well. They like a good balance of dialog and action with their movies. Other then that, it was a victim of the times. Lot of people were still into sci-fi till Hammer started turning things around.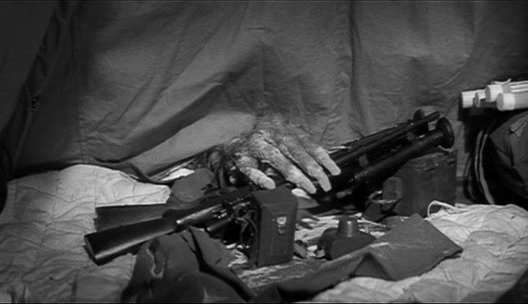 In terms of collecting Hammer films, I say this movie is a must have because of Guest and Kneale as well as Cushing. I would even go out of my way as to call it a default movie. A movie that must be hunted down and bought to complete the collection of must- haves as soon as possible.
Hey! If you have any comment or you'd like to ask a question or two feel free to either leave it in the comment box or email me at [email protected] Love to read from you