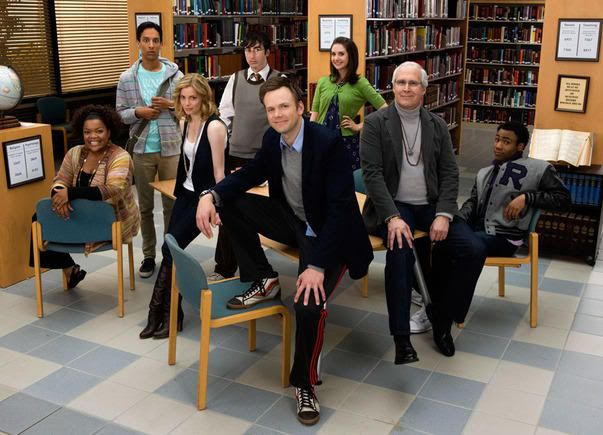 Annie's (Alison Brie) competitive side comes out when Annie Kim (Irene Choi) – another over-achieving student – steals her idea for a model UN. The only solution is a Model UN Battle Royale to decide who will win. Meanwhile, Britta (Gillian Jacobs) feels guilty about going straight as a student when her friend is arrested and Chang goes overboard in his new role as security guard.
Annie's competitive streak always makes for entertaining viewing, and the Model UN Battle Royale is no exception. While she pretends to the world to be a grown up young woman, the moment things go really wrong for Annie, she throws the mother of all tantrums. Abed decides that because there are two Model UNs that there are two earths – a random comment that ends up winning the contest – Troy mixes up Georgia the state and the country and Shirley acquiesces to every suggestion made, resulting in world peace being discovered very quickly.
While all of this is going on, Britta feels that she needs to get back into protesting to make a difference, and Chang is disillusioned when he is given mundane tasks in his new job. It is no surprise then that the two find the reactions that they wanted in each other, and the clash between them is both hilarious – with Lionel Richie's Hello playing – and in keeping with the characters.
In all, this episode led to Jeff and Annie growing a little closer, but did not really change anything else in the group. This is OK though; Community sets out to be a show that can be watched out of running order, and this is a particularly good episode. Chang gets to flex his power muscles again, Annie loses control but in the end, everybody wins.
GS Reviewer: Brogen