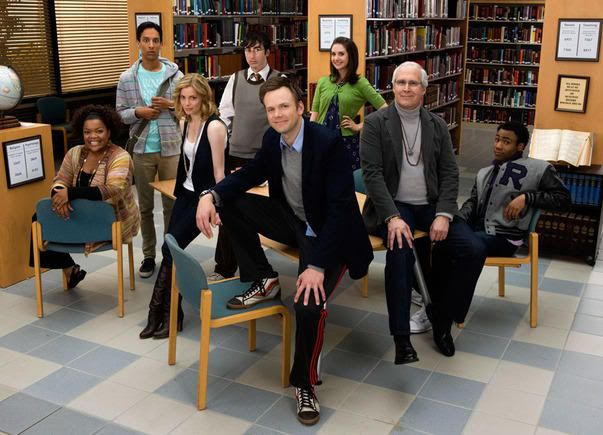 Chang searches for meaning and clarity in his new job as a security guard, while the study group is thrown into chaos when interloper Todd is paired with Pierce for a project.
It is pretty clear that Chang has some massive issues with regard to mental health, but this is what makes him such a great character. It is very hard to guess what he is going to do next, and this week, he sets himself up as a noir-esque cop seeking promotion in 'the force'. Chang is living in a disused room in the college with a mannequin leg he has decided he is in a relationship with. When he is told that there is no room for promotion, he creates a mystery out of nothing and sets about solving it.
The brilliance of Chang in this episode is his narration of the bogus mystery he has set about solving. Each decision he makes is more ridiculous than the last, culminating in a fire and the only other security guard resigning. We get a glimpse into Chang's world, but are as confused as we were to begin with, if not moreso. Ken Jeong has created a wonderfully zany character that will never become boring because it is impossible to see what he will do next. Chang also had some wonderful lines this week, including; "She had legs that went all the way to the bottom of her torso. The kind of arms that had elbows." Genius.
Meanwhile, the study group throw into question the fact that they consider themselves to be the 'nice' or 'cool' group when they turn on Pierce's biology study partner. All of the group are unhappy with being paired together; they are either spending too much time together (Troy and Abed) or not enough, as they learn things about each other that they do not like. As always, instead of talking things out together, the group turn on each other and devise an arbitrary test to decide who should be paired with who.
Todd's involvement in the group is what makes them turn on one another, but instead they turn on this interloper and scapegoat him for all the issues they have with each other. Not very nice, but fairly accurate as to what happens in a group situation. These characters are beyond selfish, but this is why we love them… Most of the time.
This week, we learned what it was like to be inside Chang's head, but we also learned what it was like to be an outsider in the study group, resulting in interesting changes in perspectives.
GS Reviewer: Brogen