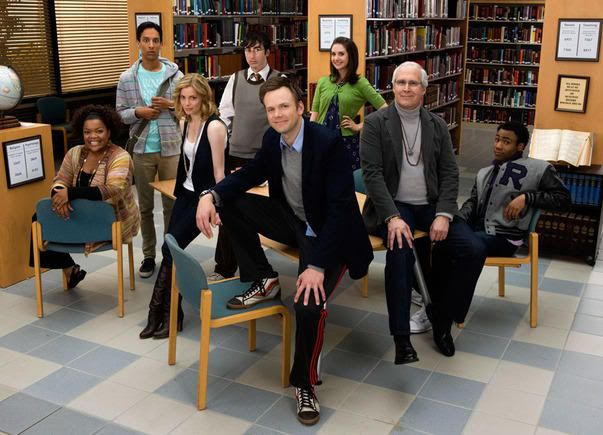 The gang help Annie move in with Troy and Abed, except Jeff who flakes out to go shopping and is blackmailed by the Dean into spending the day with him.
The contrast of having Annie live above an Adult Store was a great touch by the makers of Community, but the choice to have her live with Troy and Abed will surely make for some interesting viewing in episodes to come. During the course of the move, Annie tries to come to terms with the boys' childish behaviour, Britta and Shirley get embroiled in a conflict about religion which is solved by a hitch hiker, and Pierce inhales toxic fumes which lead to hallucinations – nothing new there then.
After the crazy few episodes at the start of the season; Community has gone back to what it does best; have the gang at war with one another. Each character is behaving in a manner that we have come to expect from them, including Jeff, who goes to extraordinary lengths to fake being ill, until he is caught by the Dean… Sorry, Craig. This is not a bad thing though, there are too many shows now that try and mess with a formula that works for them, and Community has found a balance of personalities that works for the show.
Jeff's interactions with the Dean are surprisingly sweet, as is the puppet show that Troy and Abed put on for Annie, until everything comes crashing down around them. Compromise is reached between the study group and the Dean does something we have rarely – if ever – seen him do before; follow through on a threat.
This episode is classic Community, and it's a great one. In the midst of cancellation rumours, the show proves it still has what it takes to make great TV.
GS Reviewer: Brogen