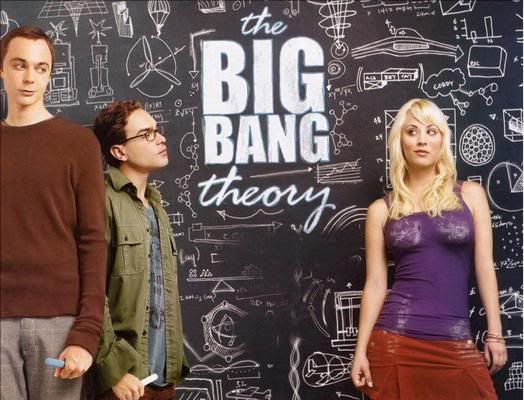 When Sheldon realises that Stuart from the comic book store is interested in Amy, he must decide on the future of their relationship. Elsewhere, the gang get hooked on extreme game expansion packs.
Sheldon and Amy have always had a weird sort of relationship, in this episode, Penny convinces Amy that if her relationship with Sheldon is not going the way she wants, then she should explore other options. Sheldon is initially unfazed by this, but as time goes on, he realises that he wants Amy for himself.
It is nothing new to see Sheldon acting selfishly, but this time around he is actually considering what someone else wants… In a way. Amy has been extremely patient with him and finally gets what she wants… In a way. Sheldon draws up a Relationship Agreement, which seems to keep their relationship as it was, but with the added bonus of Amy being able to call Sheldon her 'boyfriend'.
The sub plot of Raj, Howard and Leonard getting hooked on expansion packs allowed them to remain out of the way – and give the audience a few giggles – while Amy and Sheldon sorted out their stuff. The most touching moment was when Sheldon declared his 'love' (used loosely) for Amy in a cinema while she is on a date with Sturt. This is the kind of awkward sweetness that we have come to expect from The Big Bang Theory.
So it seems that Sheldon and Amy's relationship is going to change – no matter how much Sheldon wants it to stay the same. This will be a great move for the show, because as it stands, the relationship is so one sided that Amy keeps hitting on Penny for the sake of some attention. Oh also this episode had the best triple knock gag in… well, ages. Penny has taken to answering the door to Sheldon in a manner of goofy ways, but the following exchange is brilliant…
Sheldon: [Knock knock knock]
Penny: Who do we love?
Sheldon: Penny. [Knock knock knock]
Penny: Who do we love?
Sheldon: Penny. [Knock knock knock]
Penny: Who do we love?
Sheldon: Penny.
A great episode of the Big Bang Theory with a whole lot of Sheldon – which is something we have not seen in a while. While the gang are sidelined this week, it works and Sheldon's insistence that Leonard give up on his stalled career as a physicist and become a history teacher is why we love him.
GS Reviewer: Brogen