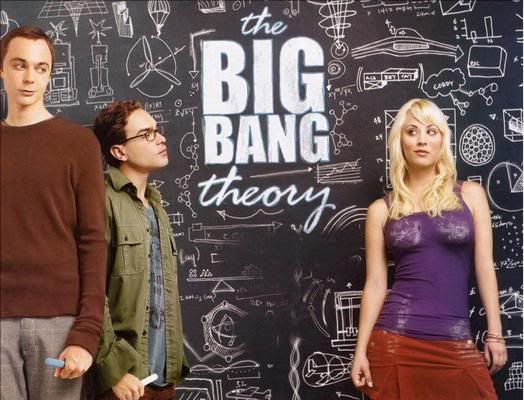 When last we saw Penny (Kaley Cuoco) and Raj (Kunal Nayyar) they had just spent the night together. Leonard's (Johnny Galeki) girlfriend Priya (Aarti Mann) was moving back to India and Sheldon (Jim Parsons) was trying to work out what Penny meant when she said that Raj doing the walk of shame was 'not what it looks like'.
This week, the truth came out; Sheldon discovered that it was what it looked like, Penny discovered exactly what happened between her and Raj and Howard (Simon Helberg) discovered that Raj had been writing love poems to his fiancée, Bernadette (Melissa Raunch). After some awkward conversations and a cathartic game of paintball, however, all is revealed and forgiven and the gang go back to (sort of) the way things were.
There is something sort of sweet about Raj, and his belief in romance is definitely one of the things that endear him to the audience. That is why the outcome of his and Penny's tryst works so well. Penny remains the 'skank' that she has been written as, but shows a little upset by worrying that she has hurt everyone's feelings.
Sheldon is a stand out (as always) in this week's episode. He has some classic deadpan lines, not least; "I do have genitalia, they are both functional and aesthetically pleasing'. The culmination of the aggravation between the boys – the paintball game – results in Sheldon sacrificing himself to the geology team, Platoon-style. Again, he wins out by stating, after his slow motion 'death', "If there is ever a Church of Sheldon, this is when it started". Brilliant.
While quite a lot happens in this episode of The Big Bang Theory, not a lot changes, but this is a good thing. Even when Penny threatens to give up on becoming an actress and moving back to Nebraska, the fates conspire to keep her in LA. A good start to the season, and one that does not try and forget the cliff hanger we were left on last season. Good work!
GS Reviewer: Brogen