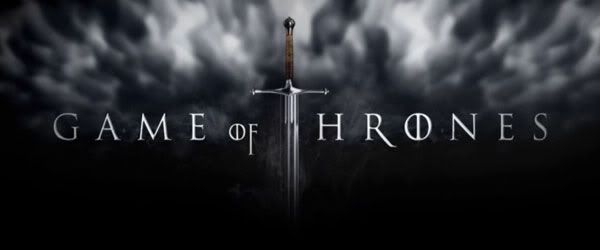 As Eddard Stark gets used to his new home and job as the King's Hand, he also learns that there are many spies within the household, and that no one ever really trusts each other, a good rule of thumb for the show as a whole really.
On the topic of cripples, Bran still remembers nothing about the incident that left him a cripple, and takes strong exception to being referred to as such by Tyrion, who has returned to Winterfell.
Tyrion is still lamenting the fact that his father is less than proud of him, and in a nice little mirror image, Sam – a new arrival at The Night's Watch – also reveals that his father was not his biggest fan. Eddard's bastard son – John Snow – takes Sam under his wing and becomes his protector. Such gentle behaviour is sure to go against him in the future, but it is great to see a Stark being gracious to one who is not within their family. Tyrion is still a great character, but it appears there is such a lot going on under the surface, it would be great to learn more about this character and his motivations – he doesn't want for 'love' and he sneers at the notion of his father's approval.
Speaking of bastards, Stark discovers the illegitimate son of his predecessor. Before he can find out why his predecessor died and his squire, Sir Hugh, was quickly knighted, Sir Hugh is killed during a jousting tournament. The layers of intrigue and suspicion grow ever deeper, as the game's intricacies are slowly revealed.
Meanwhile, Daenerys and her brother discover that they are at odds. Viserys still believes that Daenerys's marriage is for the good of his struggle to reclaim the throne, but she has taken on the mantle of queen and will not stand for him disrespecting her people. This was always bound to happen, but it is still interesting that it has, and adds another twist to the game for the throne, as Daenerys has already claimed and embraced her regal title, leaving her brother to struggle for his alone.
As usual, this episode of Game of Thrones in multi layered and with each line of dialogue, complex and intricate relationships are being revealed. Although we are still waiting for the reappearance of the mysterious people of winter, it is being hinted that they are on the way, and the residents of Winterfell are not going to be happy when they arrive. We can't wait!
GS Reviewer: Brogen Hayes