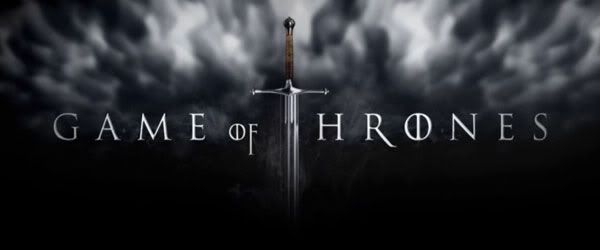 After the last action packed episode of Game of Thrones, it was interesting to see that this episode, while it slowed down slightly, was not pulling any punches on story line.
First of all, Viserys finally had enough of his sister and the fact that she has not only been accepted as Dolthraki queen, but she is loved. Instead of trying to gain the same respect his sister has though, Viserys tries to force his way to a crown, and finally gets one. Albeit not in the way he planned. It is a shame to see Viserys leave the show, especially since Harry Lloyd captured his arrogance and impatience perfectly.
While this may explain the episode's title, there is still trouble brewing for the Starks and the crown of Westeros. Eddard Stark is reinstated as King's Hand, but rather than address the conflict between his best friend and his wife's family, the King goes off hunting to clear his head. While he is gone, Stark condemns The Mountain (who has gone rogue since his defeat at the joust) to death, and calls the Lannister's father back to King's Landing to answer for his crimes. This means that the war between the Starks and the Lannisters is now inevitable, and the tensions that have been bubbling under the surface are sure to come to a head very soon. To this end, Eddard decides to send his daughters back to Winterfell for their own safety, and pays no attention to their complaints about Joffrey and combat training.
Sadly, things are not looking much better in Winterfell, Bran is delighted to be able to ride a horse again – thanks to a saddle devised by Tyrion lannister – but is attacked by Wildlings in the woods. As well as this, the rumours of war with the Lannisters have reached Winterfell where Theon tries to convince Robb Stark to attack the Lannisters and avenge Jamie's attack on his father. Although Robb remains diplomatic, it is another indication that war is coming to Westeros, whether the inhabitants want it or not.
Catelyn still holds Tyrion in her sister's home, but Tyrion has other plans. He bribes the guard to let him 'confess his crimes' and then demads a trial by combat. Of course it would be unfair for Tyrion to fight this battle himself, but his champion Bronn (Jerome Flynn) ensures that Tyrion walks away a free man. Peter Dinklage continues to be one of the best things about Game of Thrones, and his 'confession' scene is fantastic to watch. It's also great to see that Jerome (of Robson and Jerome) has finally turned his back on singing, and is now more concerned about flinging his enemy off very high balconies.
Once again, the story of the Night's Watch is omitted from this episode, but with so many different stories now reaching fever pitch, they are sure to clash in episodes to come, and bring the Night's Watch back into play.
Another fantastic episode of Game of Thrones, although it does get boged down in the politics from time to time. Those of us who have not read the books may be struggling with the intricacies to some degree, but there is enough action and intrigue to make up for this. The stage is already being set for season two – Clash of Kings – but it remains to be seen whether wrapping up season one in a few short episodes will be a challenge for the writers.
GS Reviewer: Brogen Hayes