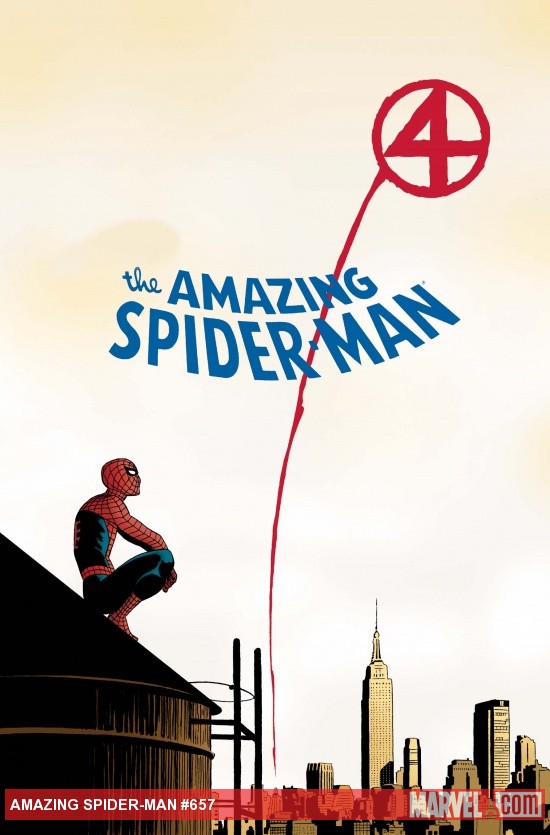 This issue follows Peter as he mourns his lost friend Johnny Storm. For any fan like myself of The Human Torch, this is a must read. The artwork by Nuno Plati in particular is spectacular (no pun intended). The three stories that revolve around Johnny, Spidey and one of the other members of the Fantastic Four are funny and enjoyable. Any fan of Stan Lee's work in the Silver Age on both Spidey and the Four will love this issue. For Johnny Storm fans like myself it makes you long even more for his return as quick as possible. For the time being though, it is the perfect swan song
However, although it is another strong issue from Slott and co, it is a shame that like the point 1 issue, it has strayed away from the current storyline. Amazing Spider-man is so impressive at the moment that whenever an issue like this comes along, however good, it just makes you wish that the story had moved on instead of what feels like another set back.
Any Johnny Storm fans should pick this issue of Amazing Spider-man up right away. It is a fun, enjoyable visit down memory lane. Yet at the same time, any Spidey fan who has been loving the recent Big Time run will be slightly disappointed to see no real continuation of the plot. A good read.
Luke Halsall