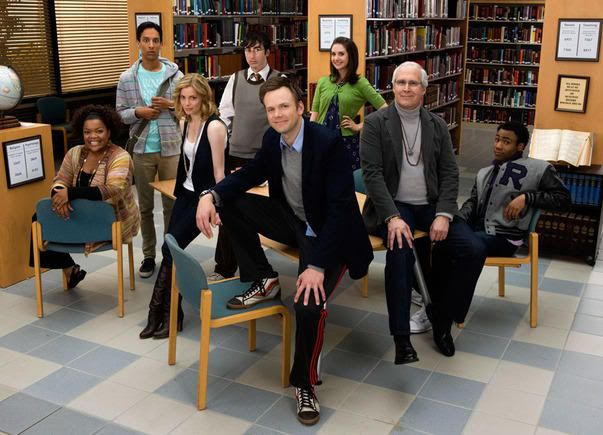 The gang at Greendale are still coming to terms with Starburns's untimely death. The study group – with the exception of Jeff – turn to Britta to counsel them through their time of grief. Chang requests more authority from the Dean and, when Starburns's wake turns into a riot due to the study group having to attend summer school – Chang's forces cause chaos, which leads to a hefty amount of trouble for the study group.
Ever since Community returned from hiatus, we have known that the study group does something that gets them thrown out of Greendale. Pillow and Blanket fort gone awry? No. Yam assassination trial? No. It turns out that instigating a riot is pretty much the only thing that Greendale frowns on and it frowns on it a lot.
As the study group deals with their grief over the death of Starburns, Jeff is the only member that remains above it all, until the Dean announces that a teacher has resigned and they have to take a class during the summer. Jeff's grief over the loss of his summer inspires his classmates and they instigate a riot against the school. Chang relishes in the opportunity to use his newfound power, then replaces the Dean with a double and buys off the school board in order to avoid the consequences of his actions. Typical Jeff and typical Chang.
So what does this mean for our favourite band of community college misfits? Well, they are pretty much standing together even though they have been expelled. It is pretty clear that Troy and Annie are going to spiral, Shirley will turn to Jesus, Abed will find a pop culture reference to explain it all, Britta will eulogise and it will be up to Jeff to pull everyone together. Could the Vice Dean come into play here? Could he be the one to save the Greendale Seven? Only time will tell.
Community has been up and down since its return from hiatus in March, but this episode reminds us of how silly and wonderful the show can be when it gets down to it. There is no doubt that the study group's mission to clear their names will be outlandish, over the top and a lot of fun to watch.
GS Reviewer: Brogen Hayes