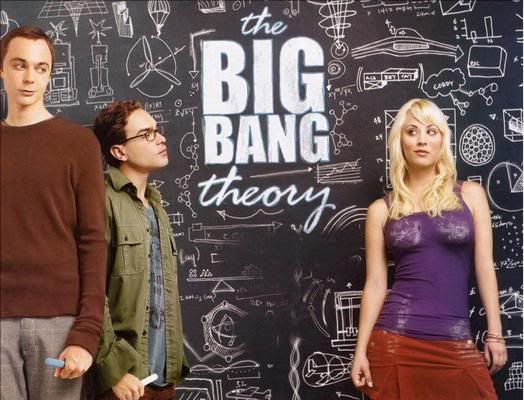 Professor Rothman suffers a nervous breakdown and is removed from the staff of the university. Sheldon calls 'dibs' on his office, but it turns out that Kripke got there before him. This leads to a bitter rivalry between the pair over who will get the office. Elsewhere, Amy gives Penny a giant, ugly portrait of the two of them and Penny struggles with what to do with it.
Sheldon and Kripke's rivalry has always been fun to watch, and the pair really get nasty with one another over this office. The argument culminates in a hilarious basketball tournament, which neither of them excels at. Jim Parsons is on great form this week; he is always at his best when Sheldon is aggressively competing with someone, and his weak sports skills lead to some great laughs.
Amy's aggressive perusal of Penny continues and Penny struggles with how to tell her friend that she has gone too far with a painting that cost her $3000. Penny's kind nature wins out in the end and there is nothing done about the painting, even though Amy tells her that it was originally painted nude but that was 'an unnecessary challenge' to their heterosexuality. It is easy to see why Amy is starved for attention – she is dating Sheldon after all – and her advances on Penny, be they sexual or not, always leave Penny uncomfortable put reluctant to hurt Amy too much.
This week The Big Bang Theory reminded us of what it is capable of as a show. There was nothing that pushed the show forward as a whole, but it was entertaining and fun, which is what we have come to expect. The only complaint could be that we did not see enough of Raj, and the group has definitely become split between guys and girls. A shame as the show is always best when the girls and guys are interacting with each other.
GS Reviewer: Brogen Hayes