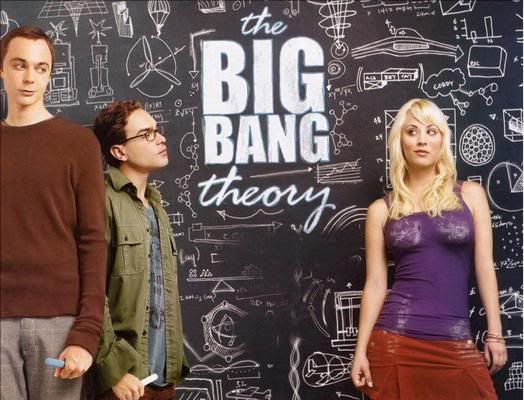 As Howard spends his final moments preparing to go into space, he allows his mind to wander, and remember his recent wedding to Bernadette.
Last week, with much to-ing and fro-ing on behalf of NASA and Howard, the pending wedding was thrown into chaos. This week, we learn that Howard and Bernadette are already married, even though he is going into space ahead of their planned wedding. The episode flashes back to the days proceeding the launch, and shows the gang all pulling together to make Howard and Bernadette's last minute wedding a reality. Aww.
The second half of this season of The Big Bang Theory has been building up to the marriage of Howard and Bernadette, and of course the path of true love never runs smooth. Sheldon wants the ceremony to take place in Klingon, Amy wants the wedding to be all about "Howard and Bernadette… and me" and Leonard and Penny are still arguing about the fact that he proposed to her during sex. What would The Big Bang Theory be without some sort of bickering and Amy going completely overboard!? It's always fun to watch though.
The ceremony that Howard and Bernadette eventually have is rather sweet and incredibly geeky – what else would we expect – and has lots of interjections from Howard's mother, who we still do not see on screen (it is a pretty safe bet that we never will).
In all, the season 5 finale of The Big Bang Theory is exactly what we hoped it would be; funny and silly and just a little bit adorable. The issue of whether Howard and Bernadette will make it down the aisle is solved, and as Howard's shuttle takes off for the International Space Station, all bickering within the group is put aside and they are united in hope for their friend. Aww. Season 5 may have been a patchy one for The Big Bang Theory but there were some stand out moments throughout the season, and the finale is heart warming and cute. Roll on season six!
GS Reviewer: Brogen Hayes