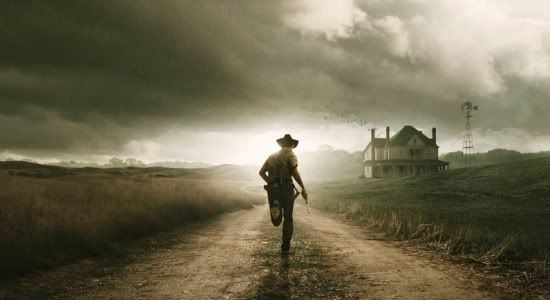 The Walking Dead picks up exactly where it left off, with Rick standing over the dead body of Sophia. The gang quickly fall into old patterns; squabbling among themselves to decide whether this extreme course of action was the right one. Differences are soon put aside, however, with the arrival of strangers into their midst.
By the time the midseason hiatus rolled around, many of us had guessed as to the fate of Sophia, but we had no idea as to what would happen once it was discovered that she was in the barn with the rest of the Walkers. The shooting of Sophia was an explosive end to a slow season start, but it seems that The Walking Dead has quickly fallen back into old routines.
Alliances that were forgotten in the last few episodes are brought to the fore again as the survivors deal with their feelings about Sophia. They have all been affected by the death of one of their number; they are emotionally drained, and the tension and hope that was keeping them going has suddenly been removed. Beth immediately takes ill and it seems that this is going to be the drama that will take the place of the search for Sophia.
Secrets are revealed and Dale tries again to make people realise that Shane is heading towards a violent outburst. Perhaps the biggest change comes over Hershel; after Rick and Glenn track him down to a bar in the town, he admits that Rick was right all along, but that now all hope is lost. Just as he makes this revelation, two outsiders turn out in the bar and things quickly turn ugly. Rick shows another side to himself and reminds us why he has become the leader of the group.
Meanwhile, Lori goes for a drive, but things quickly go wrong for her.
In all, this was exactly what could be expected from the first episode of The Walking Dead after it's hiatus. The group is divided after the death of the resident Walkers, but things are resolved rather quickly once the outsiders bring news that the haven they were headed for is a myth. This season of The Walking Dead is based on dialogue and the characters, but this is not always a bad thing. We are getting to understand the people who have been thrown together by chance, and their motivations a lot better. It can only be a good thing that the overly long Sophia storyline has come to an end; leaving the show free to move forward. It should be an interesting few episodes; tensions are running high and allegiances seem to change with every scene.
GS Reviewer: Brogen Hayes