Brogen here coming to you from Cannes Flim Festival for GS!
Pixar's upcoming release, Cars 2, has taken over the Carlton Hotel in Cannes.
Models of Lightning McQueen and Tow Mater have taken up residence outside the Carlton Hotel on La Croisette in a marketing campaign for the sequel to the most commercially successful Pixar film to date.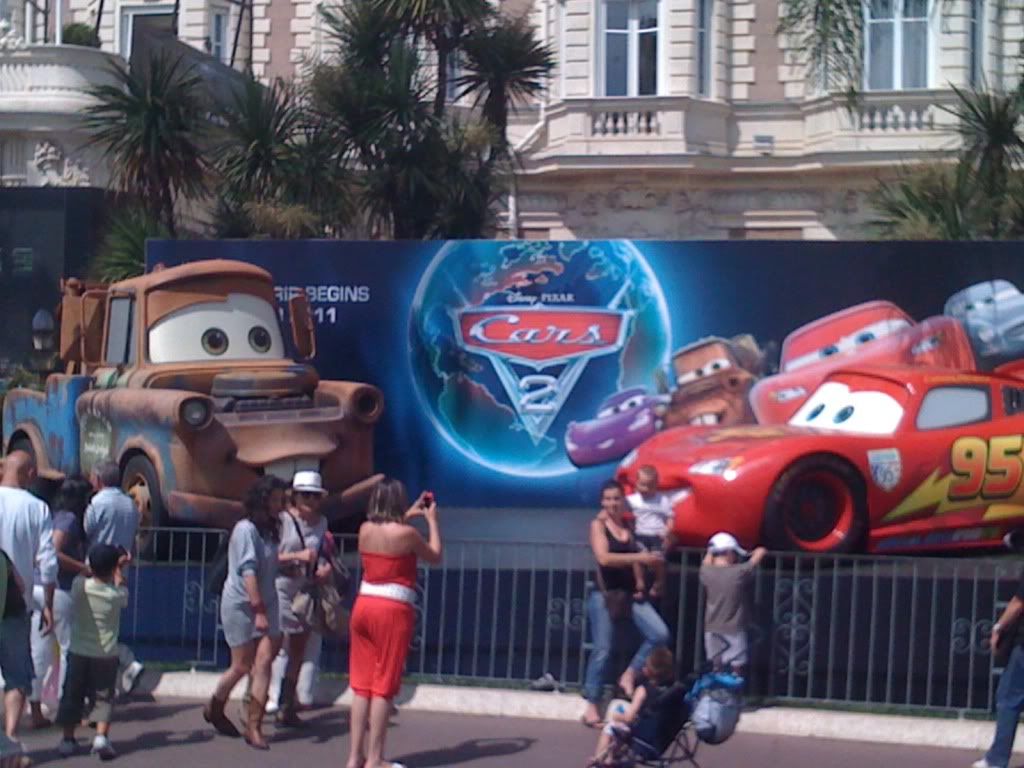 In Cars 2, racing star Lightning McQueen teams up with his best friend Mater for an international adventure as they go up against the world's fastest cars.
Cars 2 is released in June.
Of course, no celebration of Cars 2 and all things automobile related would be complete without a mention for Transformers: Dark of the Moon…