Coming to Dcbservice.com & Heroescorner.com this October:
Mercury & The Murd: The Collected Edition, from PKDmedia!
Collecting issues 1-4 of Mercury & The Murd, this comic is the perfect jump-on point for new readers who want to follow the exploits of Comic Geek Speaks own Adam Murdough, a.k.a. "The Murd" and his new partner Beck Mercury as they attempt to solve a bizarre crime that takes place on the seedy streets of Dayton, OH.
Follow Mercury & The Murd as they battle their way through ninjas, men in monkey suits, cosplay patrons and more!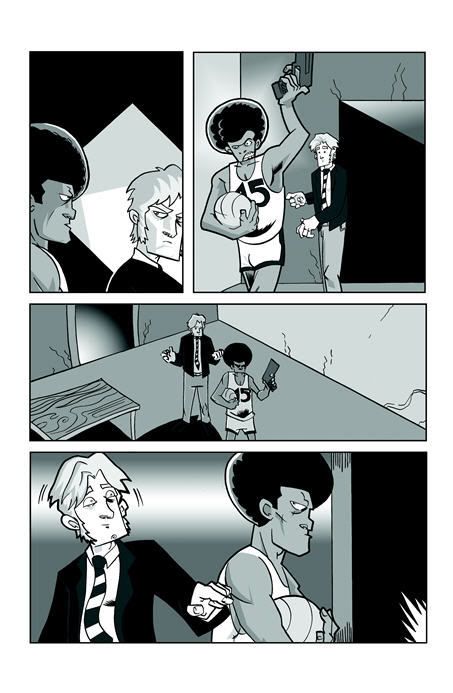 Front Cover provided by Dave Dwonch (SRG Presents: Gnome, Special EDucation), Artwork provided by Chad Cicconi (AAM/Markosia – Baby Boomers) and Dave Dwonch, with a Back Cover and pin-ups by Flint Lockjaw! Additional pinups by various artists. Written by Shawn Pryor.
Now, for those that have already purchased issues 1-3, we've done some tweaking to give you more, because we only want to give you the best. You, the reader deserve it. Chad Cicconi has gone back to Issue #1 and re-inked the entire issue, as well as re-penciled some panels:

But, wait…There's more!
If you purchase a copy of Mercury & The Murd: The Collected Edition, you'll also get a free Katie Cook print of Mercury & The Murd!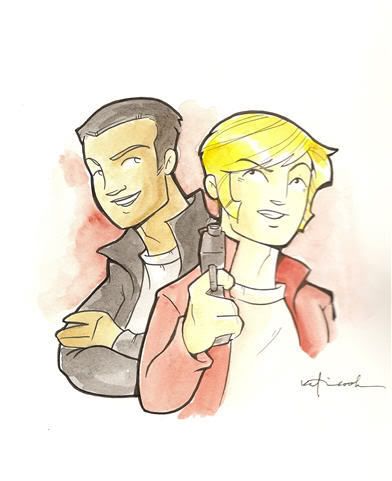 You can't go wrong with Katie Cook!
48pgs (B&W 45 pages comics/3 pages ads) MSRP: $3.99 DCBS & Heroes Corner price: $2.60!
I hope you give us a chance to prove that this comic and future publications from PKDmedia are worthy of your time.
Place your order this October! Ships in December.
No ninjas or monkeys were harmed in the creation of this comic.