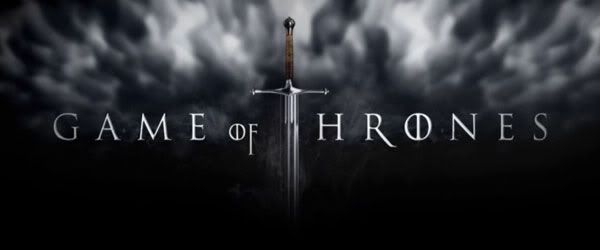 Ned Stark and his family arrive in King's Landing. Catelyn is not far behind, with bad news that makes Stark suspicious, the Lannisters conspire against the King, and to a lesser extent, Bran – who had woken up but has no memory of the fall that left him paralysed. Jon Snow arrives at the Wall and realises that life in the Night's Watch is not quite what he expected it to be and Daenerys learns that she is pregnant by her new husband. This is sure to be an interesting turn of events, not only for her brother – who is already feeling the strain of his sister being considered more highly than him – but also, the kingdom of Westeros as a whole.
As I mentioned last week, Game of Thrones is beginning to settle into defined narratives that allows the audience to get to know the characters. Although these worlds will collide once again, it is less likely to be in as much of a jumble as in the first episode, and by then the audience will know more about these people and their relationships with one another. More characters are introduced this week – such as Petyr "Little Finger" Baelish and the rest of the King's entourage – but their relationship to the action is immediately clear, even though more than one of them is keeping their loyalties very close to their chest.
The plot developments this week are interesting – the Starks and the King are becoming more and more wary of the Lannisters and their evil ways, and the Lannisters are turning into proper evil, "we love to hate you" characters. Tyrion Lannister is the only one who seemed to be slightly less reprehensible than his siblings, but now with the revelation that the assassin's knife had last belonged to him, Tyrion is no longer the charming, slightly corrupt person we thought he was. It will be interesting to see how his character develops. Similarly, the two Stark girls, who have changed immensely since the last episode. They are now fiesty girls who take after their mother.
Speaking of Catelyn, she appears in King's Landing with the news of the assassin, she leaves rather quickly, but not before we learn that Petyr used to be in love with her. The plot thickens. Bran is doing as well as can be expected, and asks his nurse for scary stories. it is in these stories that we learn more about the White Walkers, and what can be expected now that winter is coming.
Yes, Game of Thrones is still complex. There are tons of characters for the audience to get their head around, but the story is evening out well, in order to allow it to build momentum, and more of the characters' secret agendas to be revealed. Of course the performances are still excellent, and it is great to see Aidan Gillen turning up.
With each episode of Game of Thrones, a little more is revealed and yet the mystery deepens. Although there is a lot to contend with, it ensures that the show is never boring, with tensions simmering just below the surface.
GS Reviewer: Brogen Hayes